Grandstream GRP2614 VoIP phone: repair
Nearly top-of-the-line Grandstream VoIP phone, GRP2614. Current price: ~$150. Features:
two color LCDs: main + BLF; side note: extra display starts first
802.11 a/b/g/n/ac WiFi
Bluetooth
24 Multi-Purpose Keys (3 screens x 8 physical buttons) at second display, 4 keys next to main display
dual Gigabit Ethernet with PoE
Initially phone was completely dead and not drawing any current from 12 V power supply.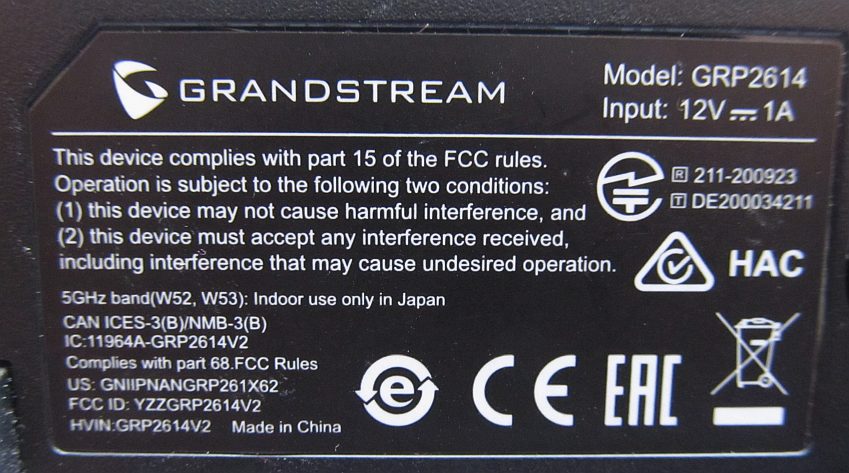 Easy to open - few screws and two latches on the sides.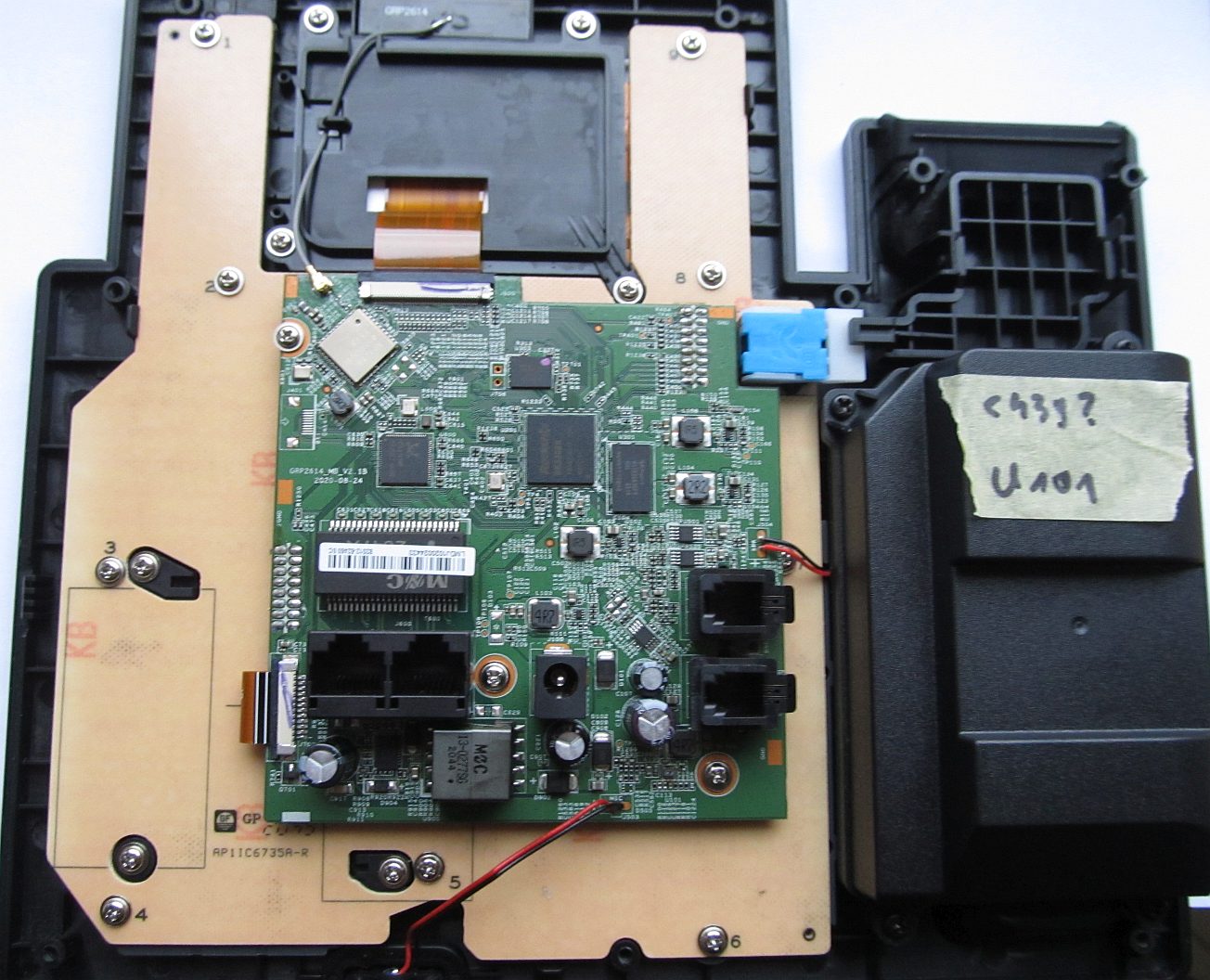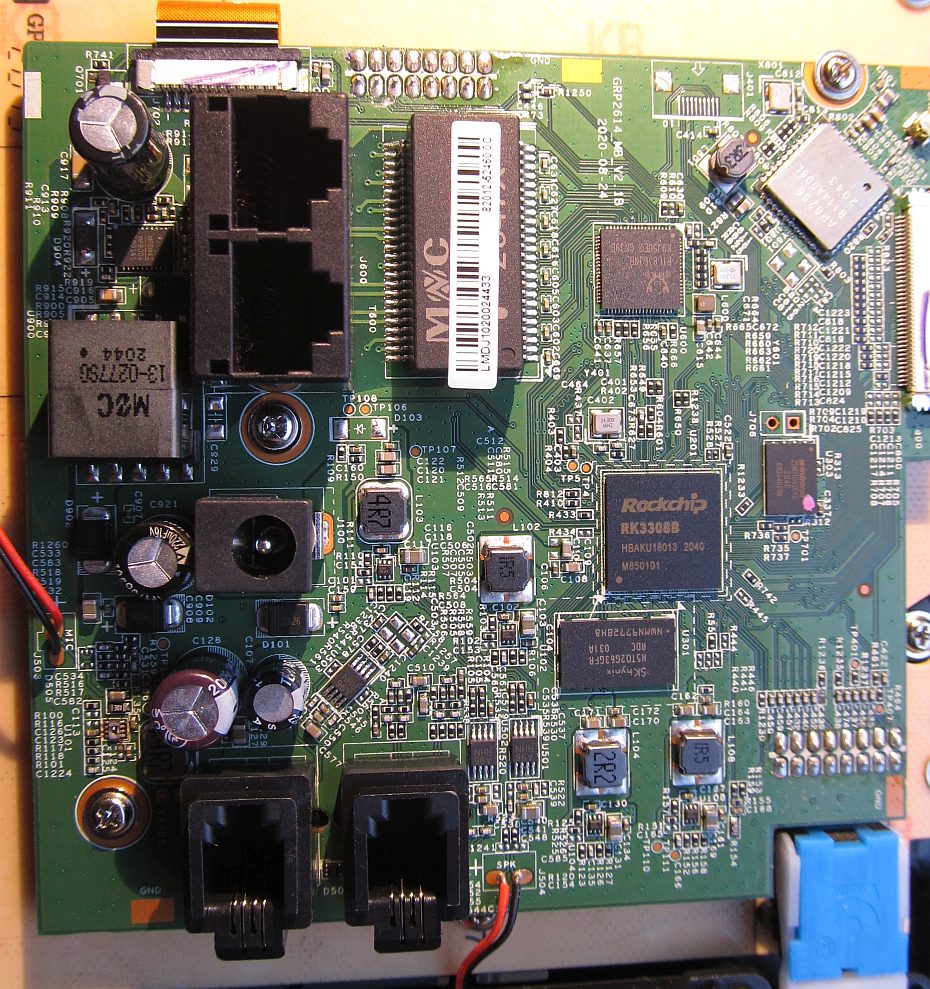 AP6256: dual bandWiFi module with Bluetooth 5.0 + EDR (though BT host is for UART only?), all capable of working with single antenna.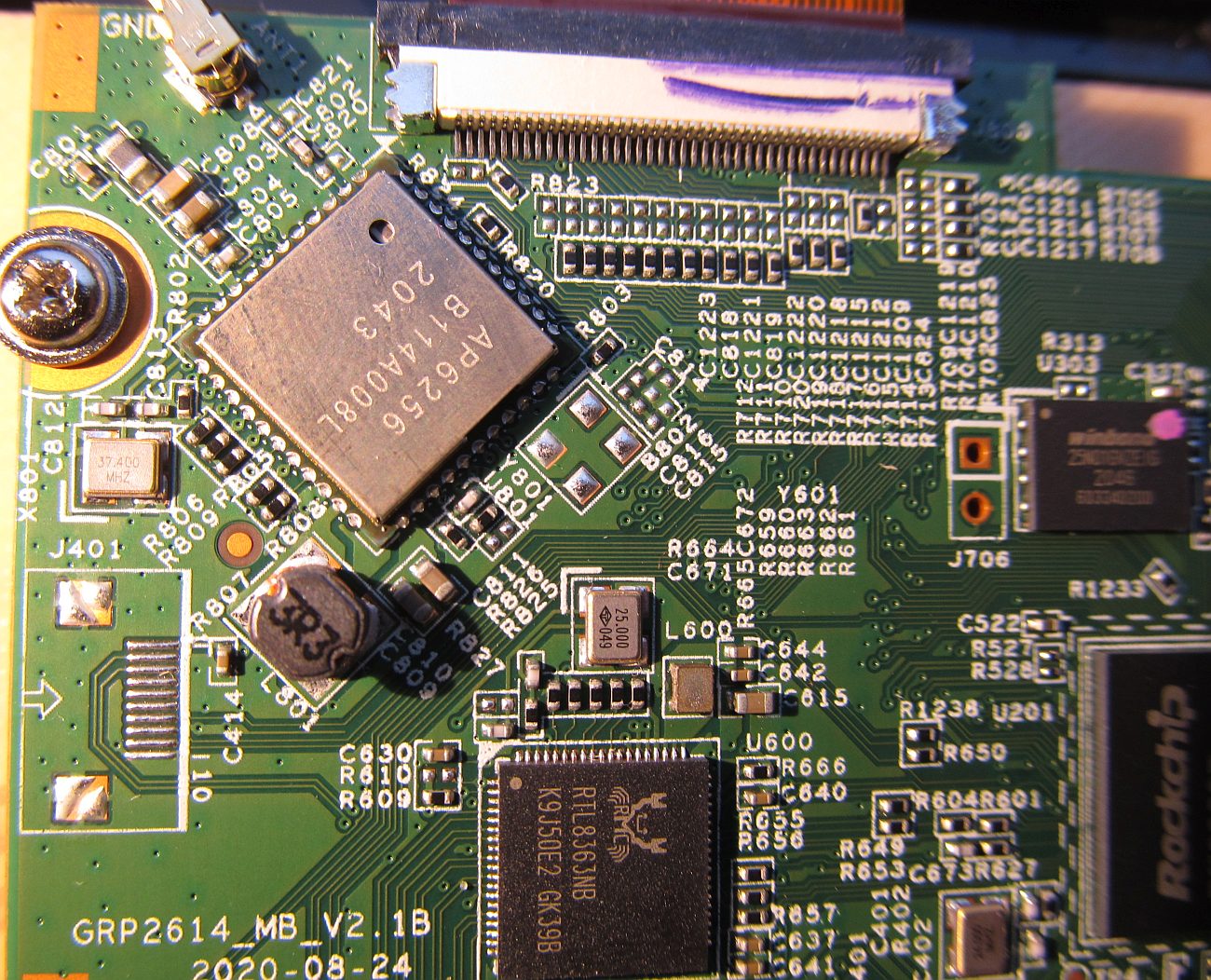 Rockchip RK3308B - quad core Cortex-A35
H5TQ2G63GFA - 256 MB RAM
25N01GVZEIG - 1 Gbit serial SLC NAND FLASH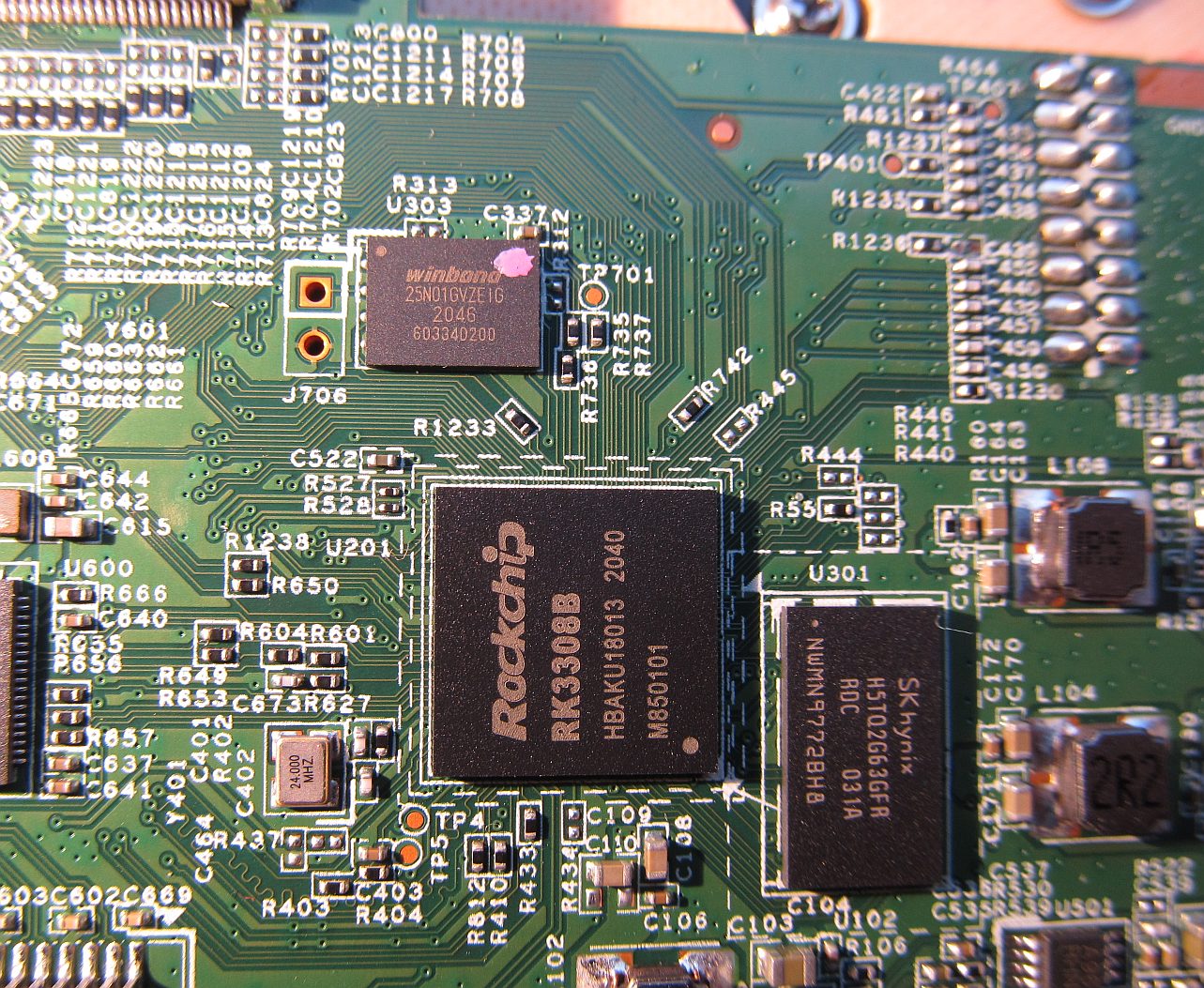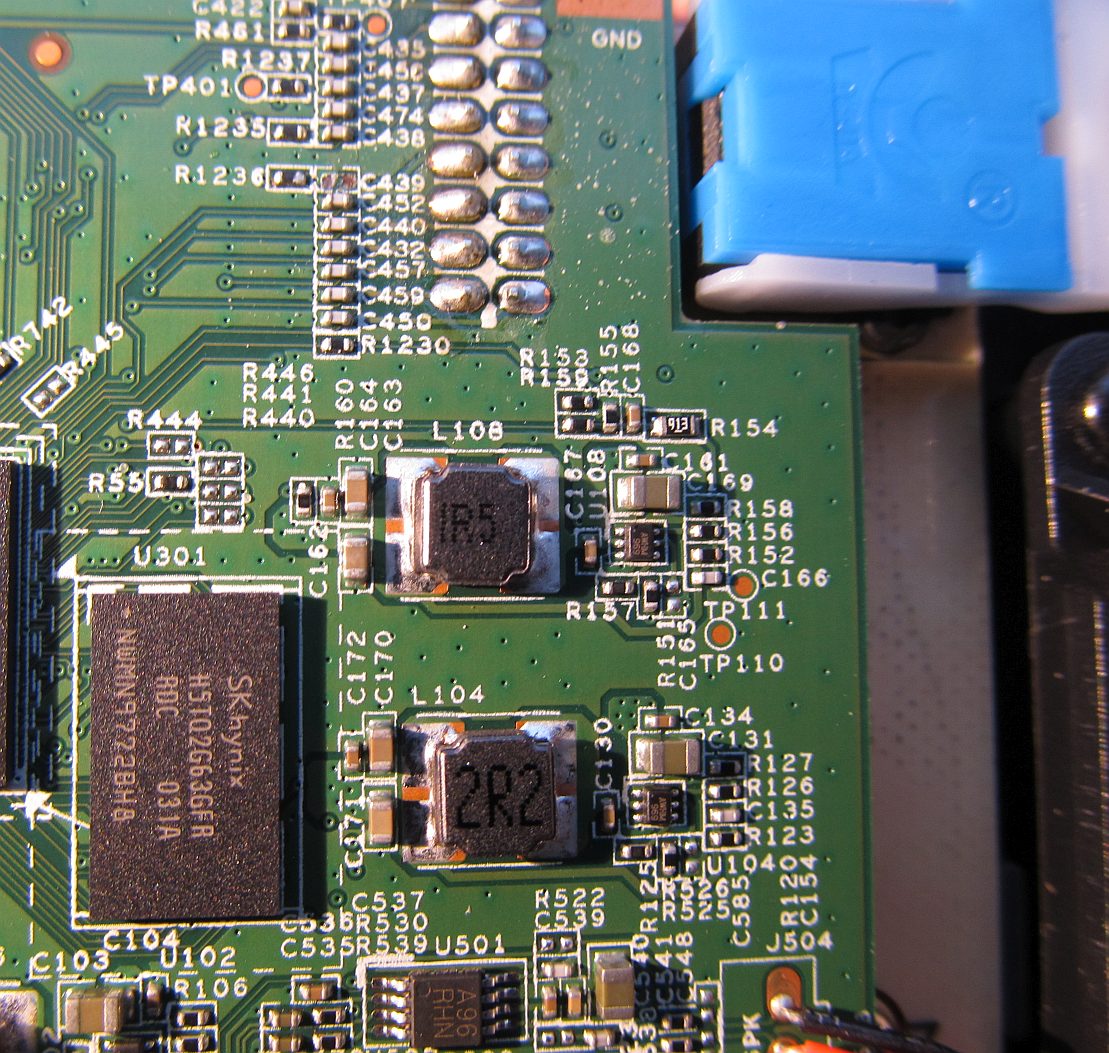 RTL8363NB: 2+1 gigabit switch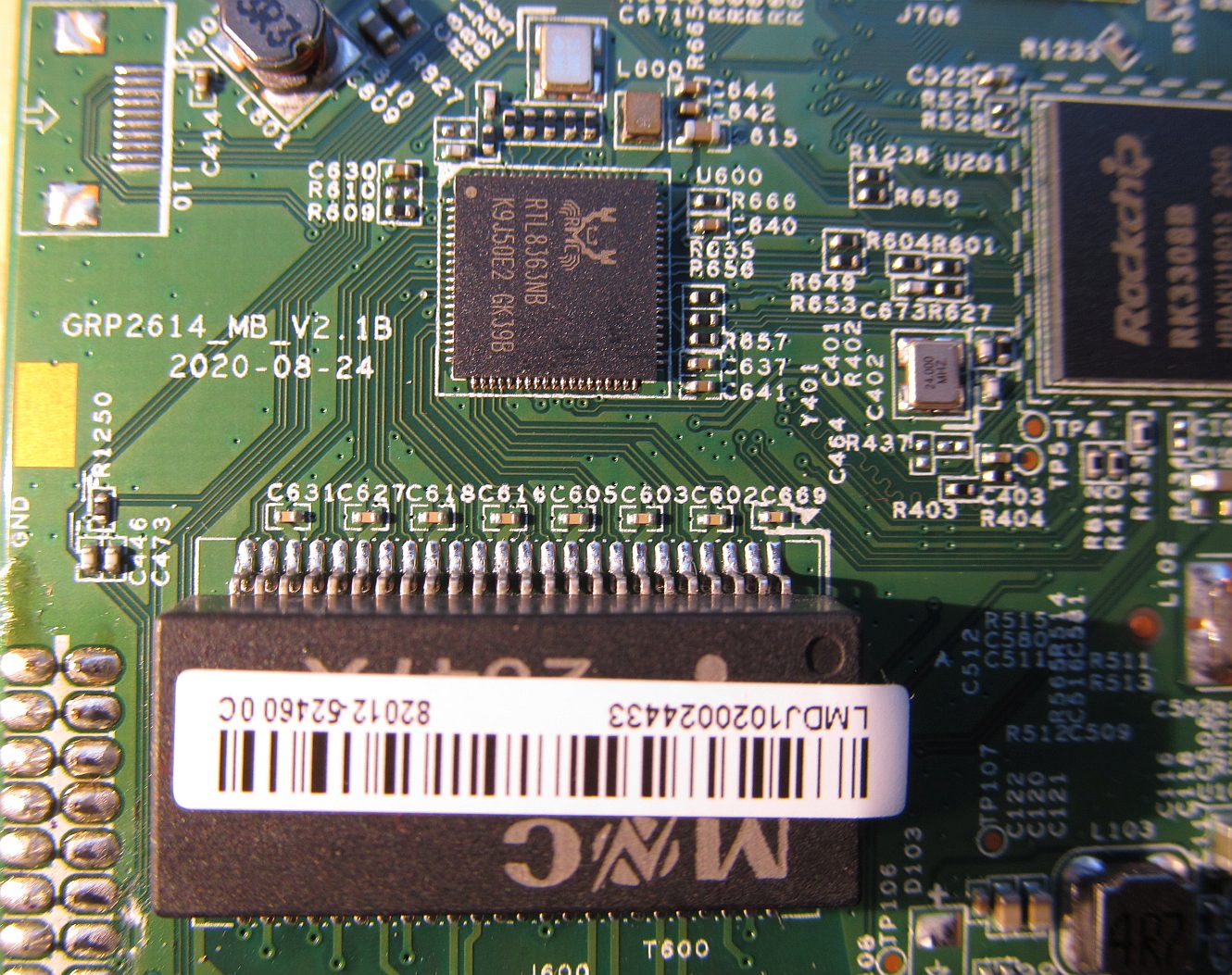 A96 RHN - probably three separate audio amplifiers (speaker - powered from 5V, handset and headset - powered with lower voltage).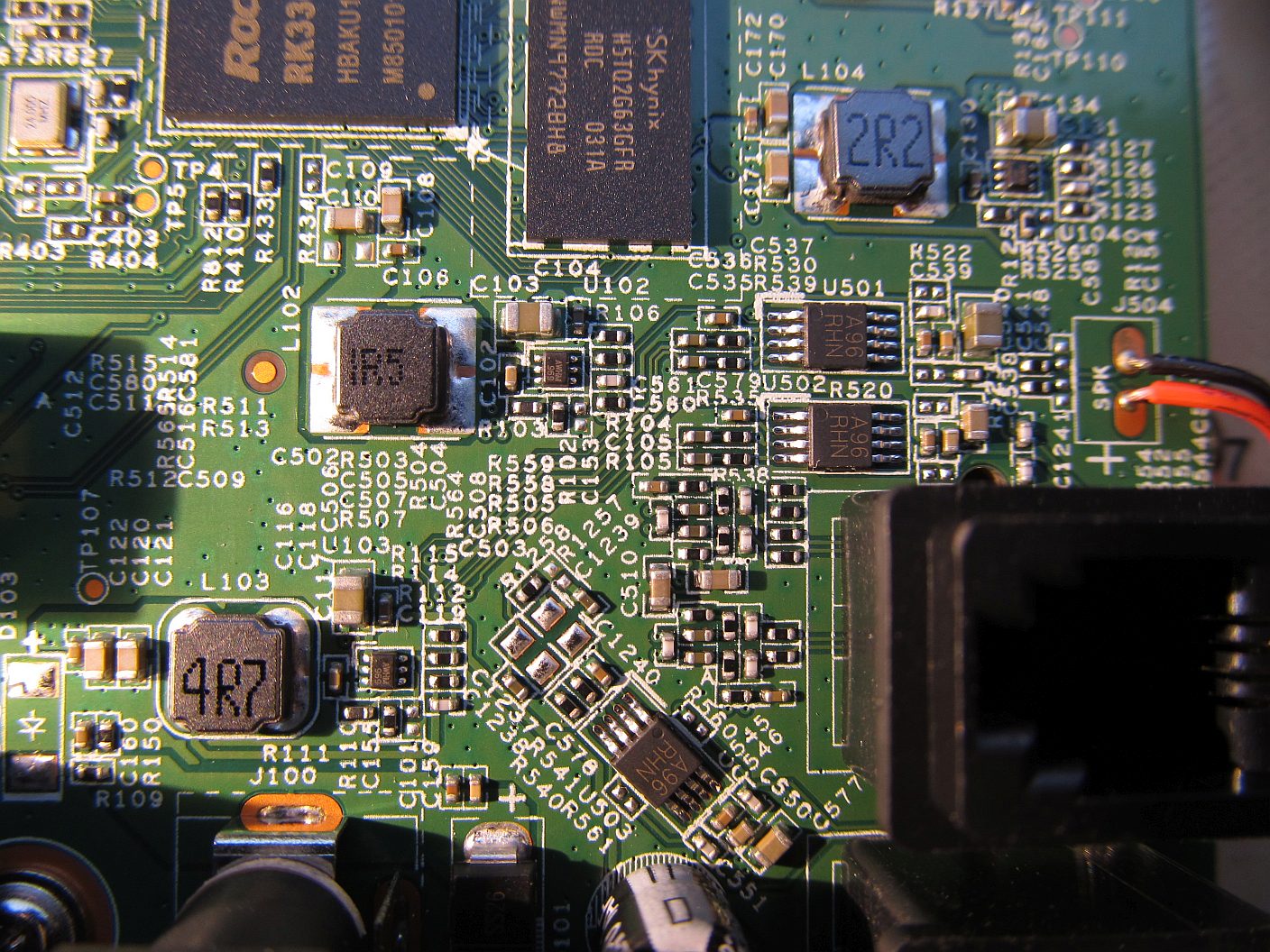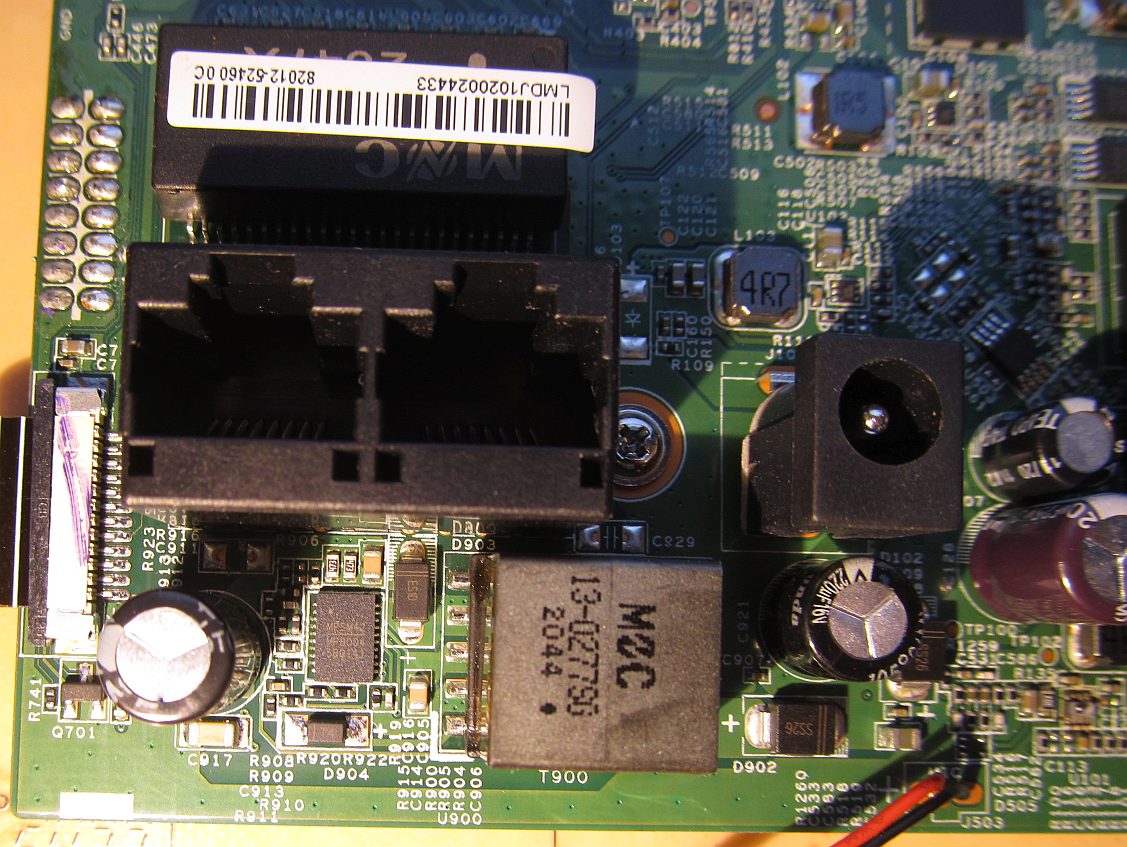 MP8004: PoE converter.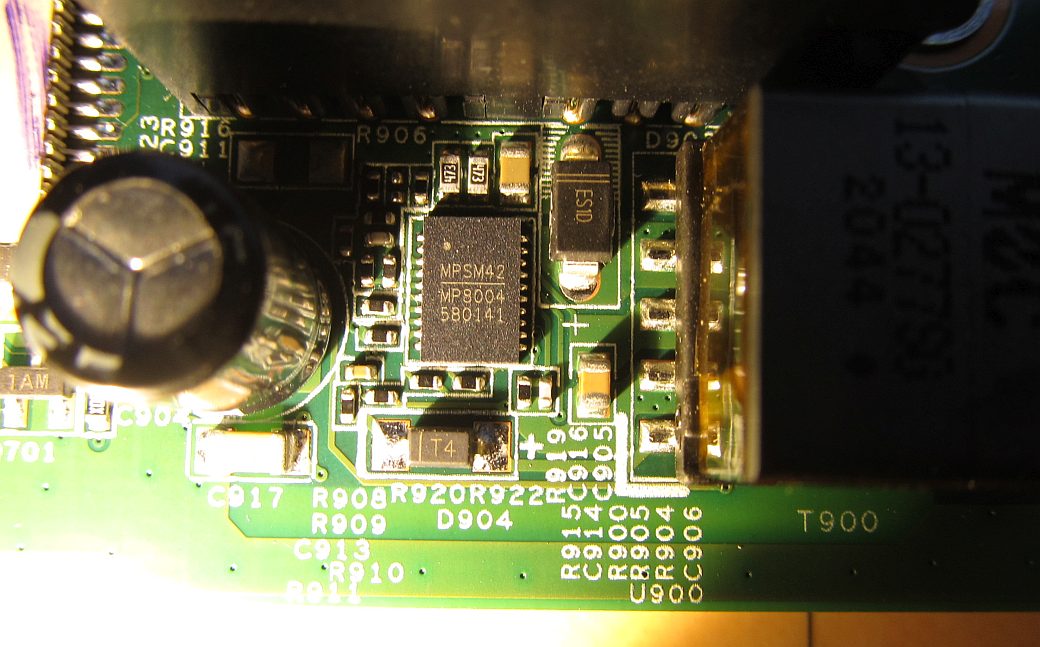 U101 (damaged, burned up) - unknown main DC/DC converter. I was thinking of using https://remont-aud.net/dc_dc/ to find matching IC, but this seems risky considering I'm not even sure what should be output voltage of this converter. It looks like it powers four other converters, but it would only mean that it need more than 3.3 V.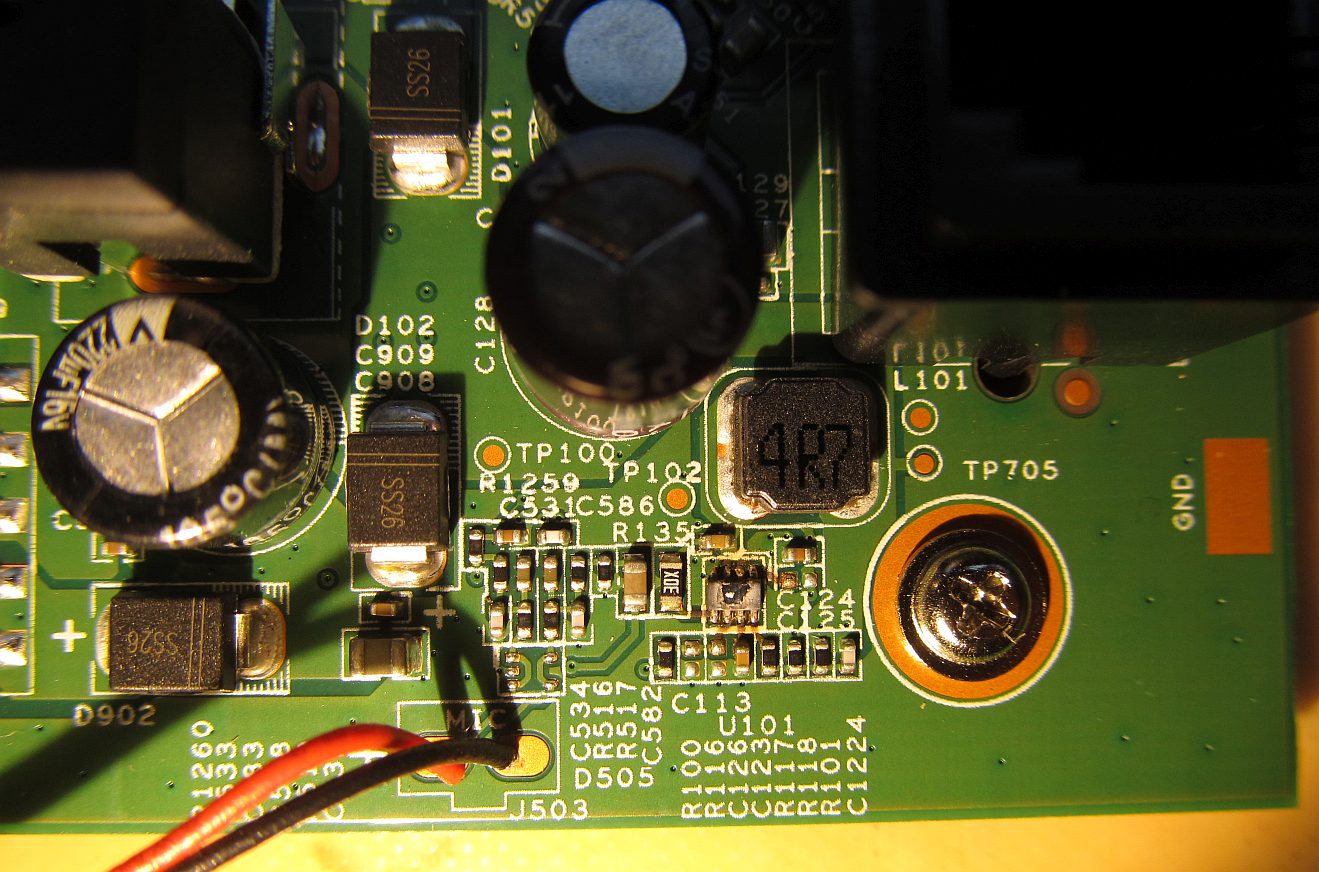 Bottom of the main PCB.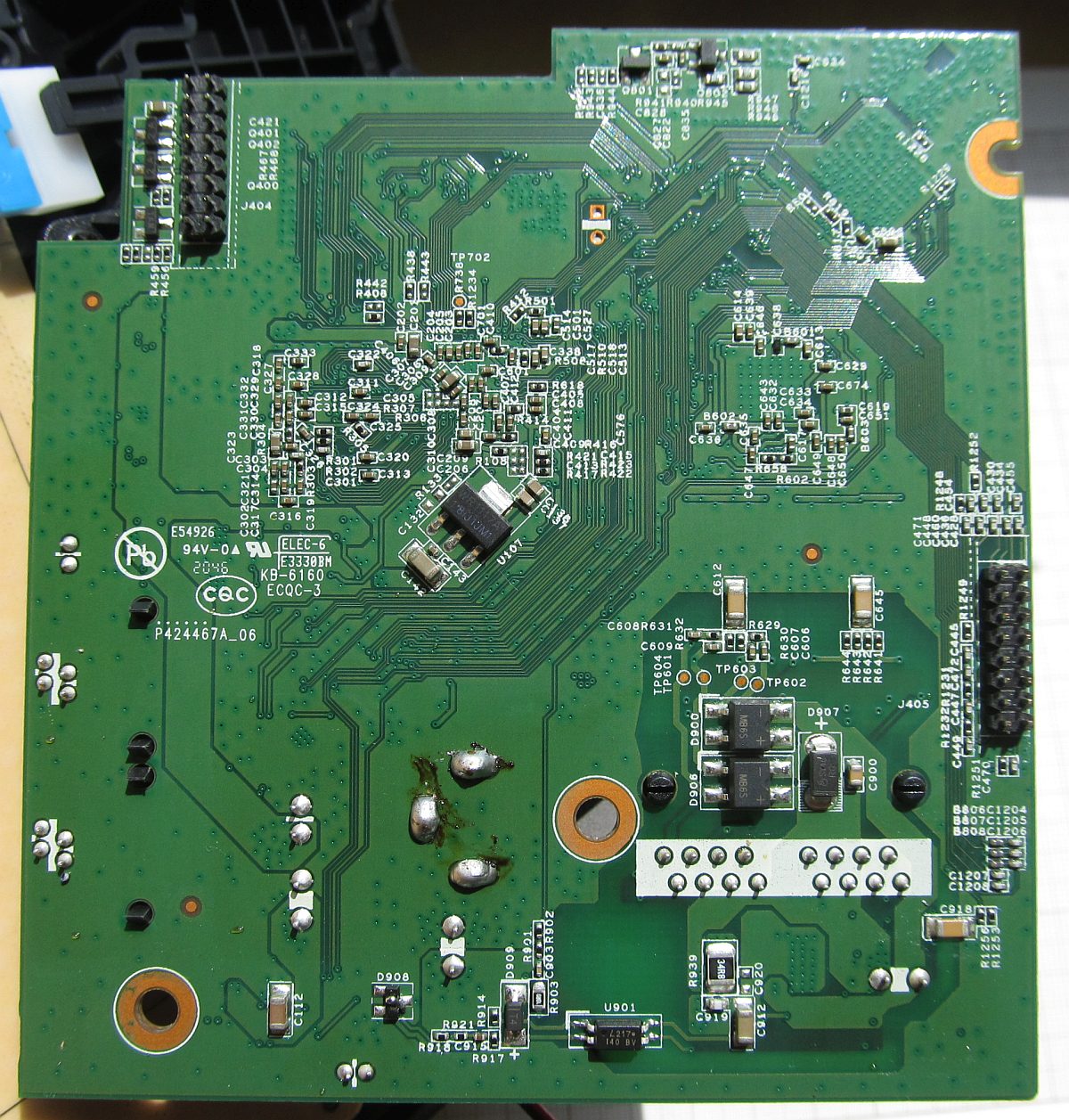 I was not able to find any info about this burned converter from elektroda.pl or Grandstream forum and my previous contacts with Grandstream service were waste of time (and to be honest asking for this type of technical detail might be too much). It was waiting on my shelf for over a year as I'm using mostly softphones anyway, but as tSIP got support for multiple calls recently, extra pair of audio input and output might be useful for testing.
After connecting regulated power supply directly to the output of the burned converter it turned out that phone was turning on at 5 V, consuming about 100 mA. It was still giving the warning (blocking most of the GUI) about incorrect power supply - it must be also measuring input voltage for this converter, so powering it just from 5 V would be not enough.
After - just in case - desoldering burned out SMPS I've replaced its function with small "MP1584" module. The module I've received has actually MP1484 IC installed, but this is not a problem in this application.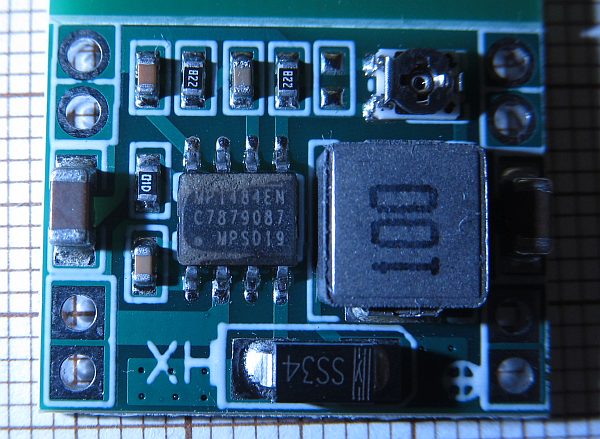 SMPS module was mounted by soldering ground planes of two PCBs directly to each other.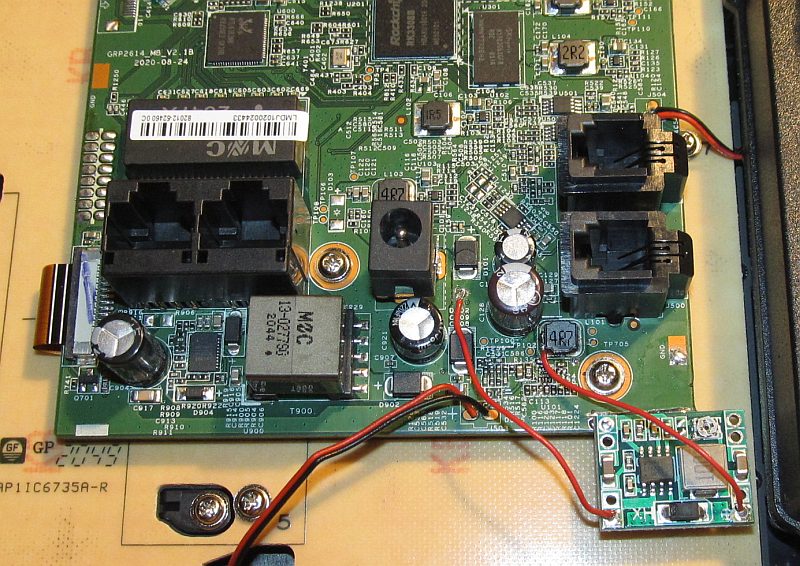 Some measurements of current consumption (from 12 V power supply):
idle: 90 mA
idle with 5 GHz WiFi connected: 125 mA
on the call (G.711a) with speakerphone active: up to 300 mA depending on volume
Back to reviews / teardowns / repairs list.